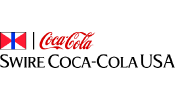 What does an IT -Help Desk Technician do at Swire Coca-Cola?

In this role, you will provide technical support and troubleshooting for employee problems associated with daily operational tasks throughout all Swire locations.

Responsibilities:
Troubleshoot service calls/incidents through phone and email
Document issues in ticketing software ServiceNow, to troubleshoot and resolve employee's technical issues.
Assist with Self Service Password Resets in SAP, Windows, Office 365, Salient/Margin Minder and other Single Sign On systems.
Work with the Service Desk team on completing diverse projects through various means.
Learn systems within Swire by studying the repository of past problem solutions, step by step guides & instructions and on the job learning.
Assist with meeting setup, creation and take down; Demonstrate knowledge of troubleshooting equipment: Audio, Visual meeting support.
Attend meetings as assigned and assist with special projects and events
Shift flexibility to ensure adequate support coverage as needed
Requirements:
High school diploma or equivalent
Bi-Lingual Spanish/English
1+ year of college or 1+ year experience in IT related field preferred
Windows 10 manage devices and utilize all items and configurations in control panel.
Knowledge of Video Conferencing Platforms – Cisco WebEx and Microsoft Teams preferred.
Strong problem solving and root cause analysis skills.
Familiarity with Office 365 suite and administrative functions
Experience with printer/copier troubleshooting and setup
Must have high proficiency to communicate to diverse groups of people
Good interpersonal skills
Swire Coca-Cola, USA is one of the largest bottlers of Coca-Cola and other beverage brands in America. Our 7,200 hardworking and passionate employees produce and distribute more than 50 brands and flavors across 13 states. We have as many careers as we have flavors, and regardless of which role you choose, you have a direct impact on Swire Coca-Cola, our products, and the communities we call home.
At Swire Coca-Cola, our commitment to excellence is what guides our actions with our employees. We offer a comprehensive benefits package for full-time associates which includes: Medical, Dental, Vision, 401K, Paid Vacation, Paid Holidays and Company Discounts.