Senior Project Manager, Services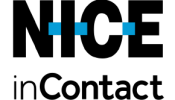 The Sr. Project Manager's (Services) role is to manage all aspects of projects over the entire project life (initiate, plan, execute, close) according to strict deadlines and within budget. This includes acquiring resources and coordinating the efforts of team members and third-party contractors or consultants to deliver projects according to plan. The Sr. Project Manager will also define the project's objectives and oversee quality control throughout its life cycle. You must be an expert in Agile project and software management, have a technical aptitude, and have experience working for a software or infrastructure company or doing software or infrastructure implementations. Experience working with developers, scrum teams, organizing requirement gathering via documentation, process flows, user stories, and identifying capital and resource requirements for major IT projects.
ABOUT NICE CXone: With NICE, it's never been easier for organizations of all sizes around the globe to create extraordinary customer experiences while meeting key business metrics. Featuring the world's #1 cloud native customer experience platform, CXone, we're a worldwide leader in AI-powered contact center software. Over 25,000 organizations in more than 150 countries, including over 85 of the Fortune 100 companies, partner with NICE to transform—and elevate—every customer interaction.
LinkedIn: #NICECXone